I can't resist the smell of an almond.....
Oh, this smells and feels so good!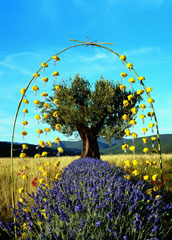 The scent of L'Occitane's almond products was pleasant and soothing,
with a texture that is rich upon application on the skin
Almond shower oil....my favorite thing to use to clean my body skin. I use the shower oil every day, and the Almond Delicious Paste twice a week. The combination of the two make my skin very clean and smooth and very very suitable for my dry skin...i'm addicted to it! A bottle after another!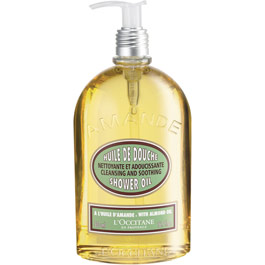 Almond shower oil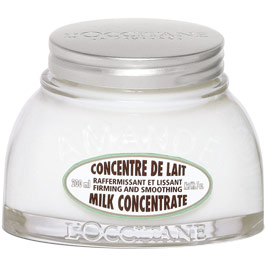 Almond milk concerntrate
I really love the Almond Milk Concentrate! When I first tried it, I love it!!! the smell is so lovely and made my skin so smooth ... you definitely will get the result, I always believe - you get what you pay for. This is my 'must have' product after my shower, love it!!!
The fragrance seems to last a long time, and the moisturizing properties are amazing! I will always love this line of products, and now there is even more to love with the addition of the almond milk veil! With an ultra-light and fast-absorbing texture, this body milk combines almond oil, milk and proteins with silicium to nourish, soften and firm the skin and plus the formula contains micro-pearls that illuminate and visually smooth the skin. A great product for very dry or dehydrated skin, it left my skin feeling smooth and healthy looking. It absorbs quickly and works really well on dry spots on the body.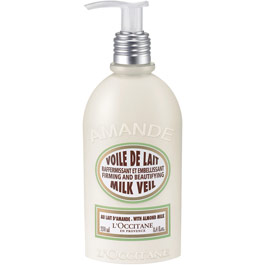 Almond milk veil
New from Loccitane,
with an incredibly light texture,
this body milk just melts into the skin,
while the almond protein smoothes and tones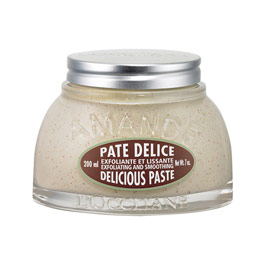 Almond Delicious Paste
This really is a treat for my skin and my senses. Its consistency is just rough enough to exfoliate but not too rough. It is creamy though, not like most scrubs. And the smell comforts your soul!