Kids and hubby watched 'Rio' while i was busy working on saturday...
They enjoyed the movie very much!
This morning we went to klcc, did some shopping. After a 'tiring' week.. kena pergi me'reward'kan diri!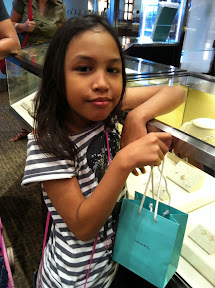 A small gift to 'mama'.We love you!
After lunch was kids school-work review and exercise.. and we went to playground after that.
We had early dinner and they went to bed early too.... *bliss*
There goes our weekend!
Night everyone!
- Posted using BlogPress from my iPhone4